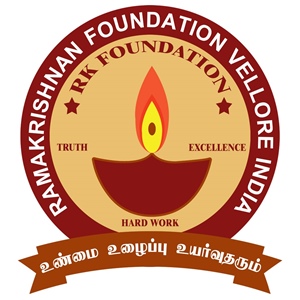 Ramakrishnan Foundation (RK Foundation) has considerably contributed to and made quantifiable development toward its vision of empowering downtrodden citizens of India. Moving well beyond its publication activities, the RK Foundation contributes to a positive communal impact through various community engagement initiatives.
Led by the Founder Chairman Er.R.Karthick Raja, RK Foundation was set up in 2015 to provide momentum to various humanitarian initiatives and efforts of the Founder have already touched the lives of downtrodden people across Tamil Nadu especially in rural and urban locations.
The Foundation has a wide-ranging improvement approach. Its main objective is to generate and support consequential activities through pioneering institutions to address some of India's most imperative developmental challenges. The Foundation lays noteworthy prominence on leveraging technology for developmental solutions. Subsequent to its model of direct engagement, the Foundation directly reaches out to the affected neighborhood through trained professionals.
Over the years, RK Foundation's schemes have continued to develop, while remaining approachable to the ever-changing needs of society. The Foundation at present focusing on creating change in areas of Rural Transformation, Health, Education, Training Activities, Conference, Seminars, Publications, Research and Development, Disaster Response, & Culture and Urban Renewal.
To get the most out of its reach and advance outcomes, RK Foundation has also recognized strategic partnerships with organizations that have the technical proficiency and understanding to embark on various programmes in the recognized focus areas of operation.